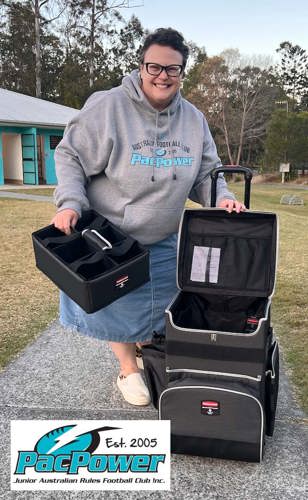 Alison's Testimonial: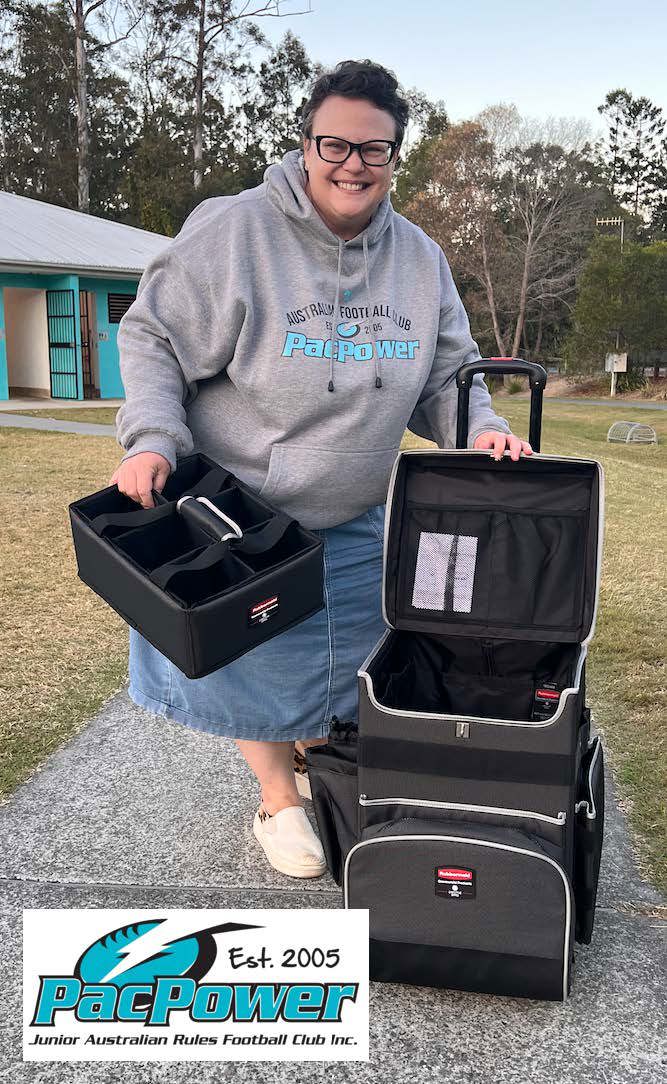 As the Team Manager for the U15 Girls at PacPower AFL Club, I couldn't be more thrilled to share how the Rubbermaid Commercial Products Executive Quick Cart has transformed our game days and made a significant impact on our weekly Home and Away games. Our journey with this amazing cart began when I was fortunate enough to win it as a prize of the Club Competition for the most money raised from raffle tickets sold in the Toyota Good For Footy Raffle, sponsored by It's a Mega Thing. Little did I know just how invaluable this cart would become to our team and the club.

Before the arrival of the Rubbermaid Quick Cart, we were lugging around a bulky and cumbersome
foldable beach trolley for our game essentials. The beach trolley was great for, well, the beach, but not so
ideal for transporting all the necessary gear and supplies needed for AFL matches. It took up a considerable amount of space in the back of our vehicles and wasn't the most practical solution for our needs.
Enter the Rubbermaid Executive Quick Cart—a game-changer in every sense of the word. This sleek and
ergonomic cart has not only enhanced our efficiency but has also significantly improved the overall
experience for our team and players.
First and foremost, its compact design is nothing short of genius. It blends seamlessly into our change
rooms and easily accompanies us to our Home and Away games, making it the perfect companion for our
team. The lightweight construction and thoughtful design allow us to manoeuvre effortlessly in tight
spaces, ensuring we can navigate any team host venue without hassle.

The Teflon® fabric protector coating has proven to be a game-saver for us. Our cart often faces the brunt
of the elements, from rain and mud to the inevitable spills and stains. Thanks to this remarkable feature,
our cart still looks brand new, even after countless games. It's a testament to the durability and quality of
Rubbermaid Commercial Products.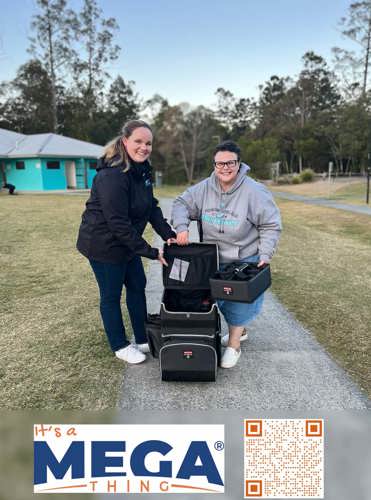 One of my favourite features is the adjustable dividers. They help us keep our amenities and supplies
neatly organised, saving us time and preventing the chaos that used to ensue with our previous setup. The heavy-duty strap and large front pocket provide secure storage for all our stick goods and additional items, including enough space for team drink bottles, first aid, clipboards, volunteer bibs, and necessities such as nail clippers, sunscreen, rubbish bags, and tape. These are the essentials every sports club should offer, and the Rubbermaid Executive Quick Cart makes it all possible in a stylish, compact, and long-lasting package, just like our club, "PacPower." https://pacpowerafc.com.au/

Our experience with Rubbermaid Commercial Products has been nothing short of fantastic. Just like the wildlife shelter that benefitted from Rubbermaid Commercial Products, we too have found a reliable partner in Rubbermaid. They've addressed our problem and provided a solution that has not only made our lives easier but has also positively impacted the safety and efficiency of our game day preparations.

As a sports club dedicated to providing the best experience for our players and supporters, we couldn't be happier with the Rubbermaid Executive Quick Cart. It has become an essential part of our game day routine, and I can't imagine how we managed without it. Thank you, Rubbermaid, for supporting our club and making a real difference in our Home and Away games.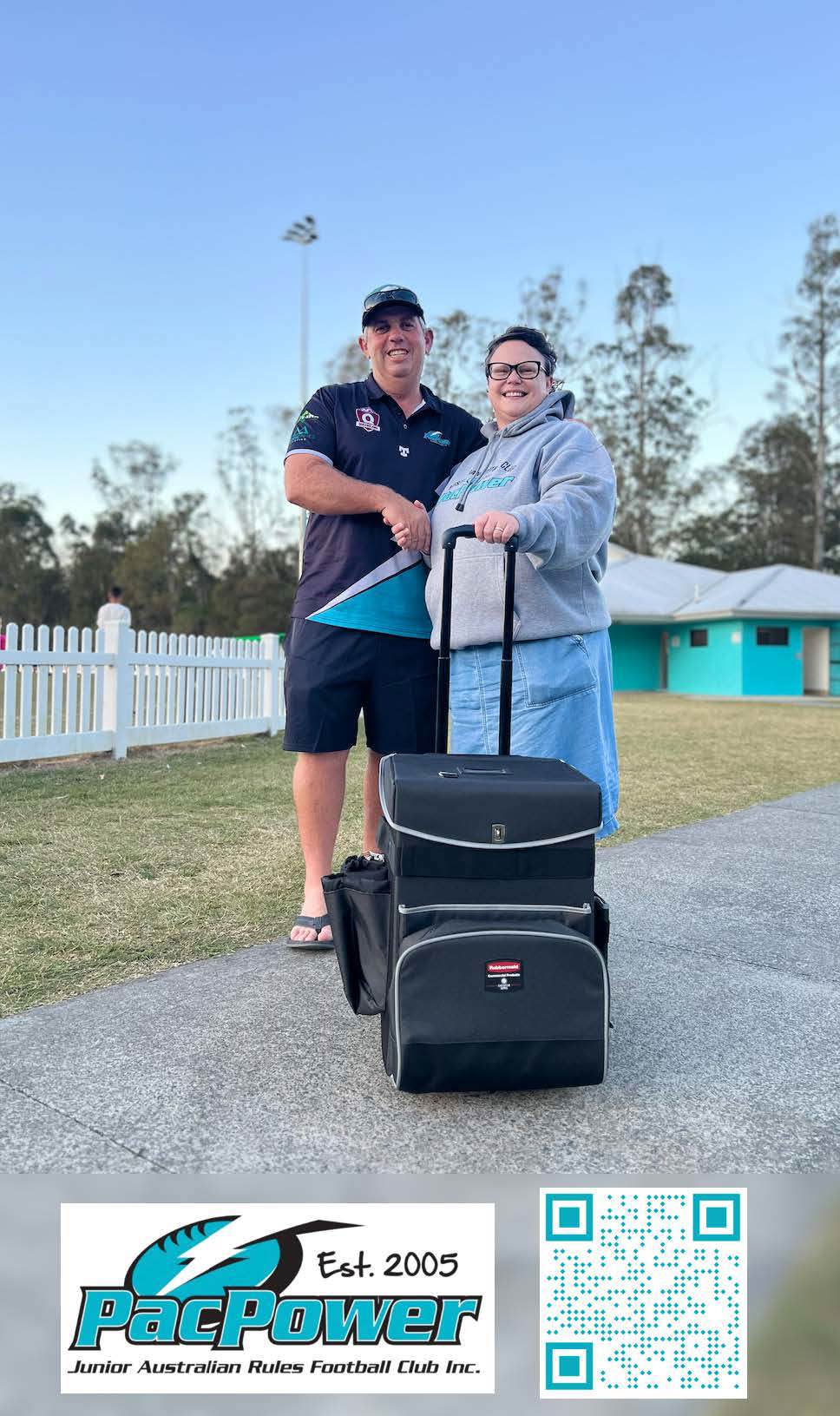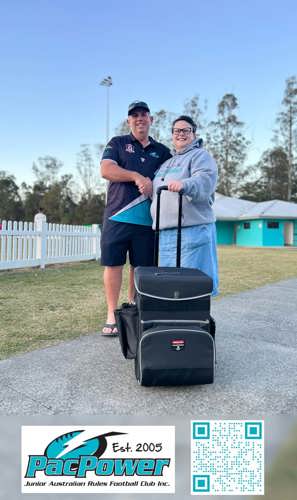 Alison Lake, Team Manager, 2023
U15 Girls PacPower AFL Club


Discore the Rubbermaid Executive Quick Cart