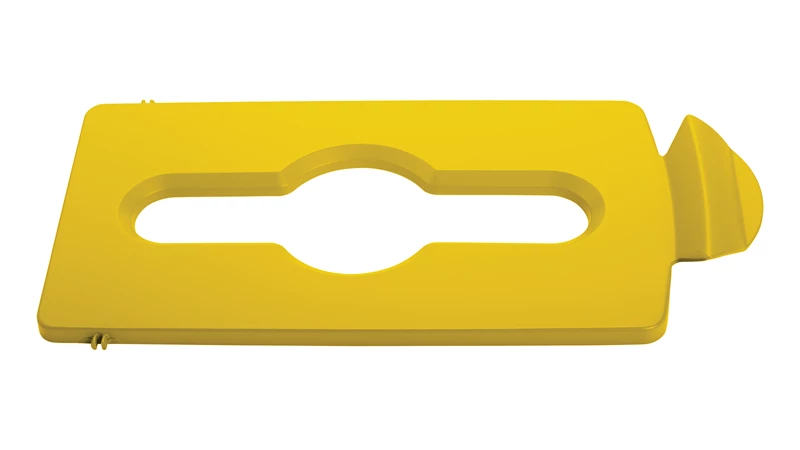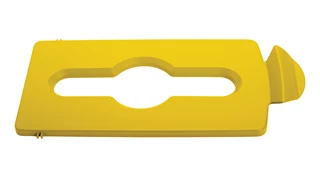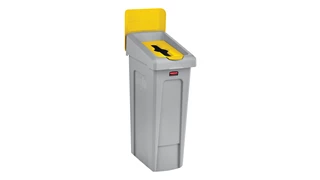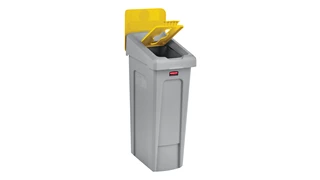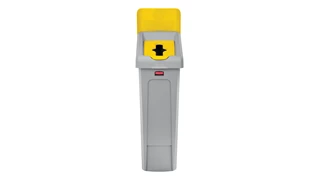 Slim Jim® Recycling Station Yellow Mixed Recycling Lid
SKU: 2007883
Intuitive Lid openings help patrons and staff sort recyclables more effectively.
Hinging Lid inserts are optimized to fit any size recyclable
Available in common recycling Colours; Red, Yellow, Green, Blue, Dark Grey, Brown and Black
Simple and durable execution. Components snap in place without the use of hardware.
Compatible with Slim Jim® Recycling Station starter kit and Slim Jim® Recycling Station billboards.
---







---
---
Specifications
| | U.S. | Metric |
| --- | --- | --- |
| ProductLength | 16.5 in | 41.91 cm |
| ProductWidth | 8 in | 20.32 cm |
| ProductHeight | 0.5 in | 1.27 cm |
| ProductWeight | 0.34 kg | 0.34 kg |
| Upc | 00086876237825 | 00086876237825 |
| CasePackLength | | 23.5 cm |
| CasePackWidth | | 3.81 cm |
| CasePackHeight | | 43.66 cm |
| CasePackWeight | | 0.34 kg |
| CasePackQuantity | | 1 |
| Ucc | | 00086876237825 |
| PackagingLength | | 51.12 cm |
| PackagingWidth | | 51.12 cm |
| PackagingHeight | | 15.88 cm |
| PackagingWeight | | 0.16 kg |
| Colour | Yellow | Yellow |
| MaterialType | Resin | Resin |
| CountryofOrigin | China | China |