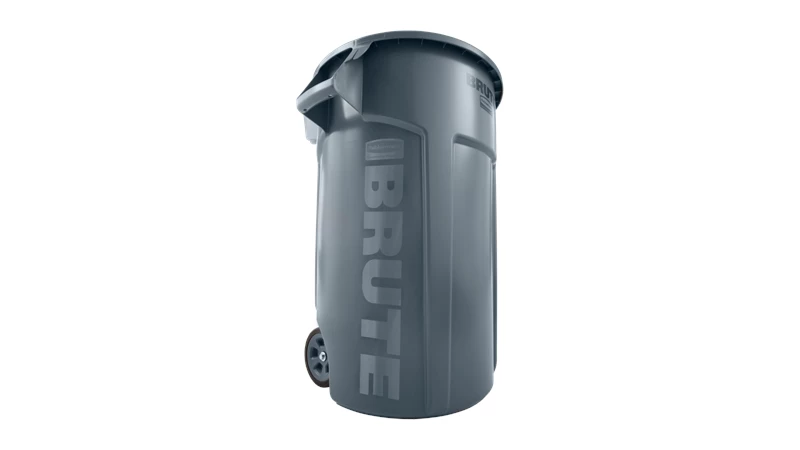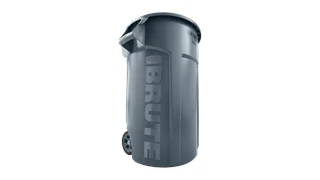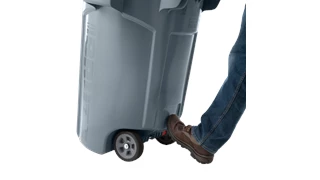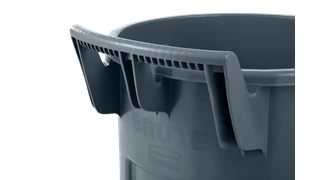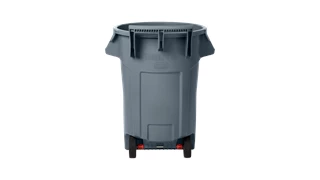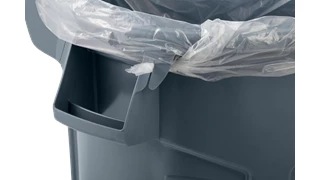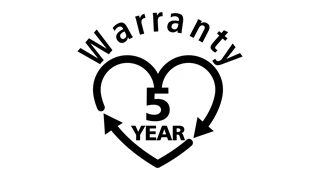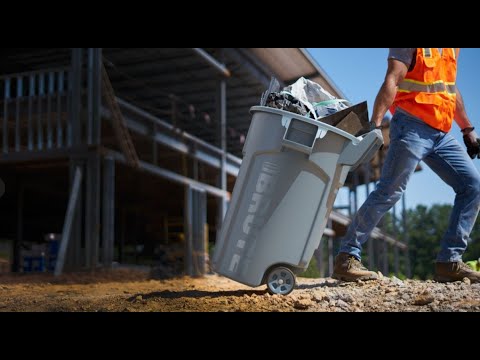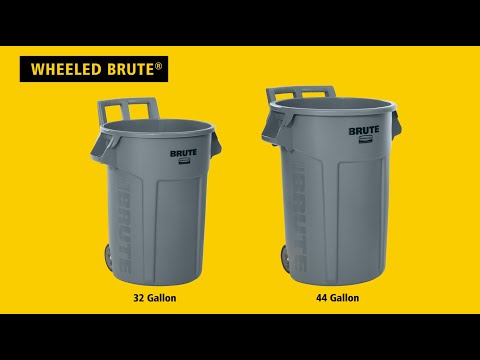 Vented Wheeled BRUTE® Container, 167 Litres Gray
SKU: 2131929
DuraTread never flat wheels allow you to move loads easier even over rough terrains.
Ergonomic handle is designed to require less force when moving heavy loads up to 79kg.
Handle design enables users to maintain proper back posture by leveraging shoulder and torso muscles rather than relying on arm muscles alone
Integrated tilt and kickplate provides maximum tilting when transporting materials.
Innovative venting channels make lifting out liners easier, improving productivity and reducing the risk of injury.
Specifications
| | U.S. | Metric |
| --- | --- | --- |
| ProductLength | 28.36 in | 72.03 cm |
| ProductWidth | 27.57 in | 70.03 cm |
| ProductHeight | 35.75 in | 90.8 cm |
| ProductWeight | 7.03 kg | 7.03 kg |
| Upc | 00086876297423 | 00086876297423 |
| CasePackLength | | 72.03 cm |
| CasePackWidth | | 70.02 cm |
| CasePackHeight | | 139.95 cm |
| CasePackWeight | | 30 kg |
| CasePackQuantity | | 4 |
| Ucc | | 10086876297420 |
| PackagingLength | | 72.03 cm |
| PackagingWidth | | 70.02 cm |
| PackagingHeight | | 90.8 cm |
| PackagingWeight | | 7.03 kg |
| Capacity | | 167 L |
| Colour | Grey | Grey |
| MaterialType | Resin | Resin |
| CountryofOrigin | USA | USA |