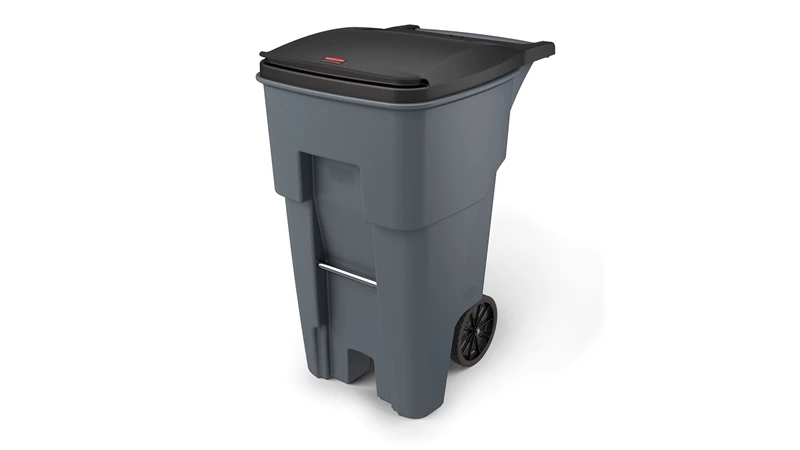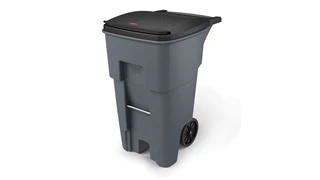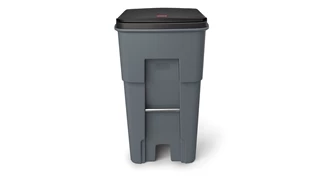 BRUTE® 246L Rollout Container Grey
SKU: FG9W2100GRAY
Heavy-duty, well-balanced design delivers added stability in high winds and on uneven surfaces
Meets ANSI Z245.30-2008 for Types B and G Rollout Cart
Compliant with ANSI Standard Z245.60 (Types B and G) for compatibility with auto-lifters.
Smooth contours and seamless construction make cleaning easier and quicker, to improve staff productivity.
Designed with an ergonomic handle for comfortable push or pull operation.
Specifications
| | U.S. | Metric |
| --- | --- | --- |
| ProductLength | 32.33 in | 82.12 cm |
| ProductWidth | 25.33 in | 64.34 cm |
| ProductHeight | 44.74 in | 113.64 cm |
| ProductWeight | 15.2 kg | 15.2 kg |
| Upc | 00086876168792 | 00086876168792 |
| CasePackLength | | 82.04 cm |
| CasePackWidth | | 64.26 cm |
| CasePackHeight | | 106.17 cm |
| CasePackWeight | | 12 kg |
| CasePackQuantity | | 1 |
| Ucc | | 00086876168792 |
| PackagingLength | | 51.12 cm |
| PackagingWidth | | 51.12 cm |
| PackagingHeight | | 15.88 cm |
| PackagingWeight | | 58.06 kg |
| Capacity | | 65 gal |
| Colour | Grey | Grey |
| MaterialType | Resin | Resin |
| CountryofOrigin | USA | USA |