Cleanliness and sanitisation are crucial elements of ensuring that a business remains clean and infection-free. Above this, using the right tools, as shown through the Rubbermaid Commercial Products blogs, are essential for guaranteeing the effectiveness of cleaning and sanitisation strategies. However, regardless of the cleaning products used and how often cleaning is carried out, the ways humans clean and their interference with commercial cleaning can have a monumental impact on the overall cleanliness of premises. For this reason, many businesses choose commercial cleaning companies, which have been trained specifically to understand how to maintain bacteria and pathogen-free environments. 
Choosing commercial cleaners, while effective, can cost businesses much more, which may tighten their budget. So, the following blog aims to show businesses the positives and negatives of choosing a commercial cleaning company over their own in-house team. It intends to help business owners and management teams to make the right decisions for their companies. 
In-house cleaning teams will have a better understanding of the business 
In-house cleaning teams will be trained using the same system as your staff. This way, they will have a full understanding of the ins and outs of the business they are working to keep clean and micro-organism free. This includes knowledge of high-risk areas such as the potential for burns, slips, trips and falls. Alternatively, cleaning staff from a contracted company will need to receive training on the business before they begin cleaning. If the company cannot guarantee the same cleaner is used each time, this can also significantly increase the time taken for cleaning as training will be required before any cleaning shift has begun.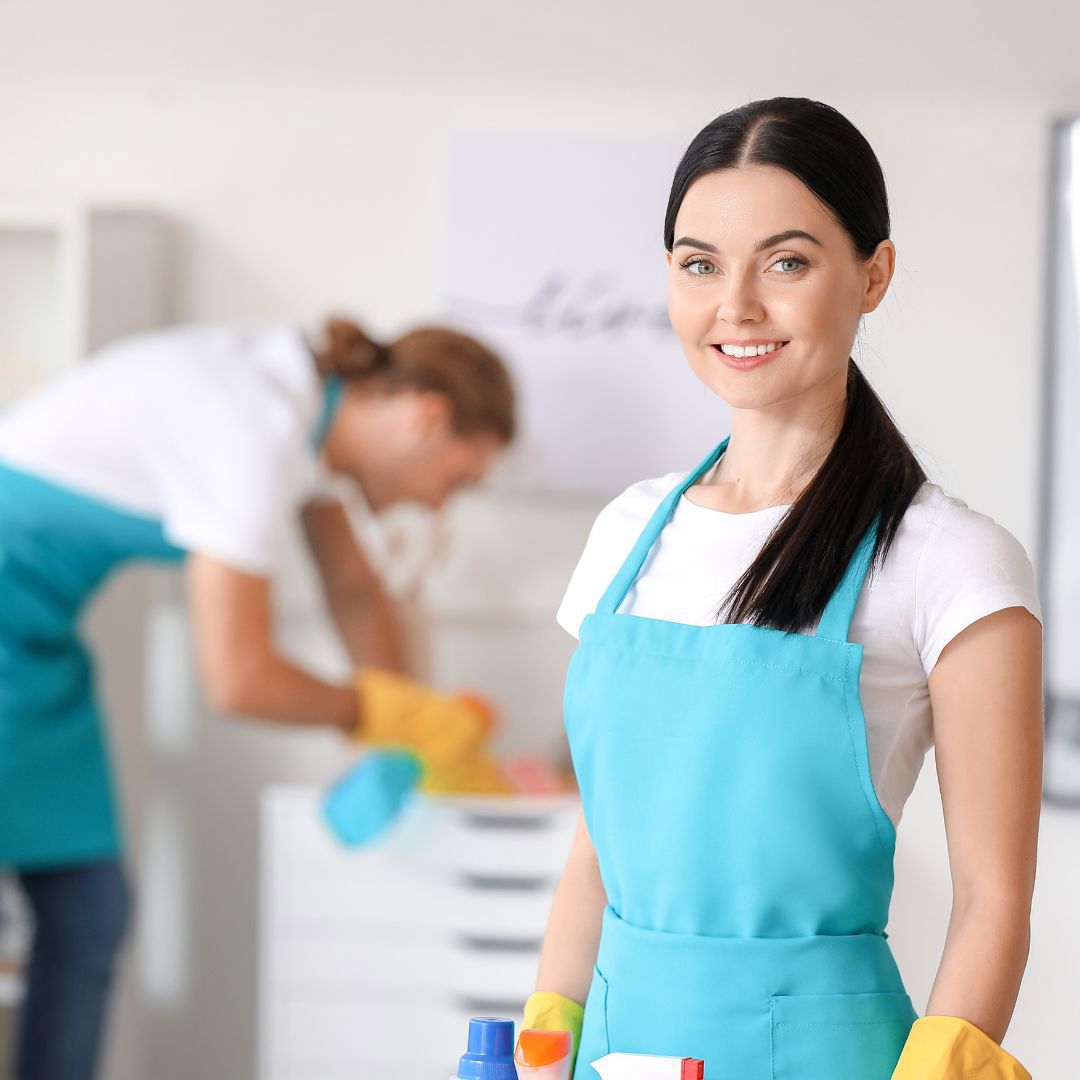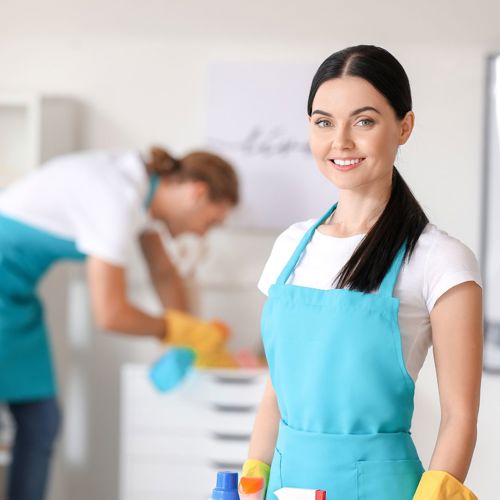 Contract cleaners are trained in how to clean effectively 
While contract cleaners may not know the business they are working at specifically, they have a deep understanding of cleaning and how to do so effectively. They will comprehend the basics of cleaning, including how to use cleaning products effectively to ensure that pathogens do not spread around the premises uncontrollably. 
In-house cleaning teams can work on other tasks in the business 
Cleaning teams hired in-house don't need to focus solely on cleaning. For example, they may be receptionists at a hotel who have training on how to complete commercial-grade cleaning in their areas. Providing staff with multiple jobs, this way, can increase efficiency and alleviate unnecessary costs. However, it can mean that some cleaning tasks are overlooked if staff do not see them as a priority over their other allocated jobs. 
Contract cleaners come with their own cleaning supplies 
Contract cleaners, in most cases, will supply their own cleaning products and chemicals. This can take the financial pressure off a business as they do not need to worry about purchasing their own supplies. However, it limits choice. For example, a business owner will have to accept the cleaning products the team is working with, even if they aren't considered commercial-grade. Otherwise, they will need to supply their own to the contract cleaning team at an additional cost. 
Rubbermaid Commercial Products always recommends asking the contract team what cleaning products will be in use. Listening out for items such as Rubbermaid HYGEN and commercial-grade cleaning carts can guarantee that the cleaning and sanitisation process will be effective. 
In-house cleaning teams allow you to name your price 
Choosing an in-house team means business owners can determine the cost of their commercial cleaning. This is effective for smaller businesses where the budget may be limited and hiring cleaning services isn't always possible. Business owners can elect either hourly wages or salary-based packages based on their cleaning requirements. At Rubbermaid Commercial Products, the team recommends devising a detailed cleaning schedule based on the hours of cleaning that would be required each week. This can help business owners determine the best pricing strategy to maintain a cost-effective cleaning employment force. 
This is beneficial compared to contract cleaning companies, which will have pre-determined prices and contracts in place. Usually, these are more suited to large corporations or businesses with larger turnover.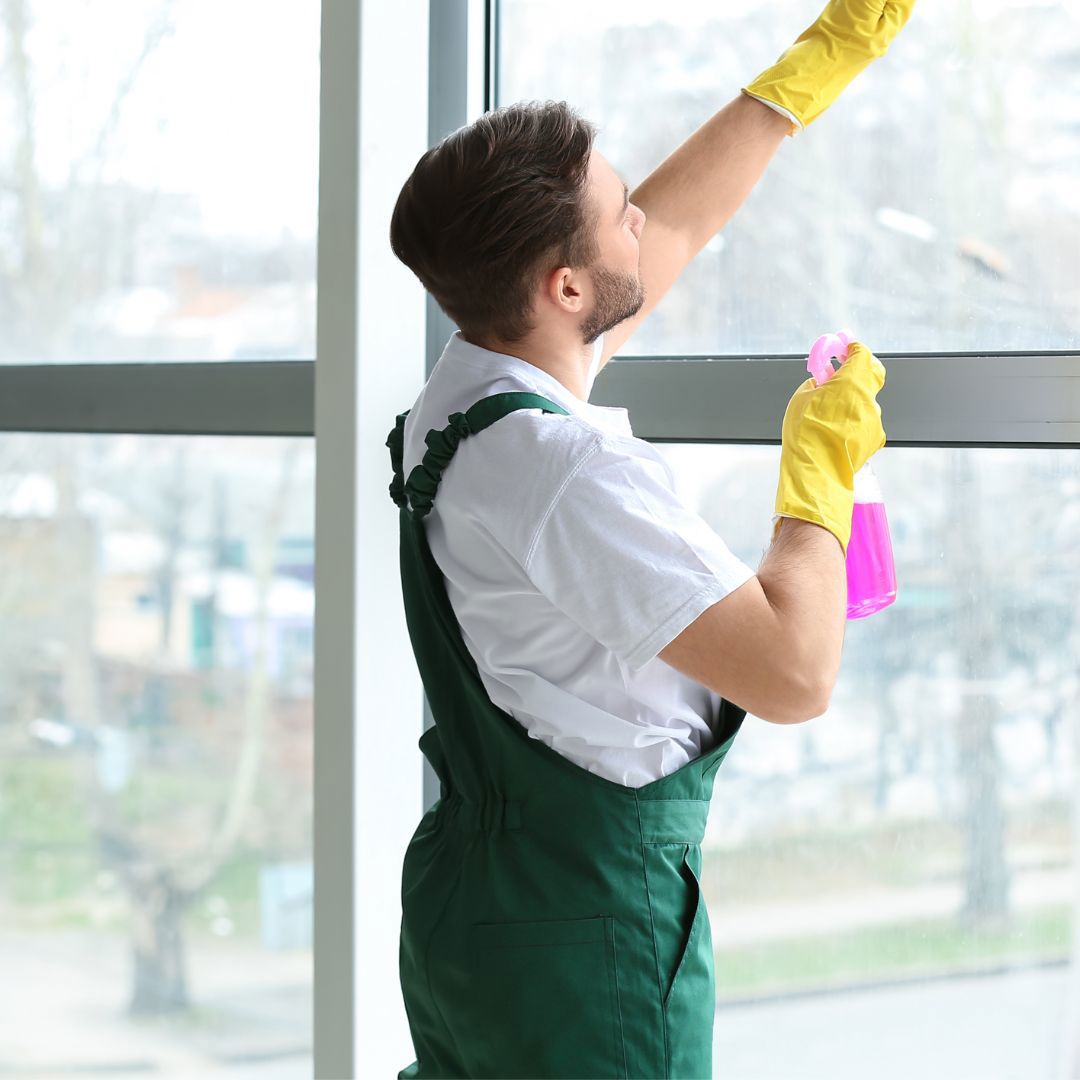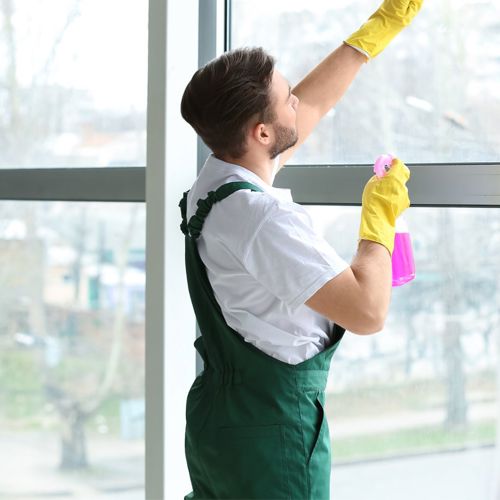 Which is better contract cleaners or in-house cleaners? 
This is specific to each business. Some businesses may have more complex cleaning required, or they may need cleaning more frequently. This may include hospitals where cleaning is required constantly, and sanitisation jobs may arise based on a patient's circumstances or the busyness of the premises. In these circumstances, business owners should consider contract cleaners or hiring employees that are dedicated solely to cleaning and sanitisation. 
On the other hand, businesses such as offices may only require strict cleaning at the end of each work day. Therefore, business owners must consider what is needed for them to achieve a higher level of cleanliness in their business. In these cases, daily sanitisation from employees should suffice, however, contract cleaning is still recommended every now and then to prevent the growth of harmful microorganisms. 
Rubbermaid Commercial Products is here to help 
At Rubbermaid Commercial Products, the team understands that you may not always understand the best cleaning solutions for your business. We are always happy to discuss your business to help you uncover how large your cleaning demands are. This can help you determine if contract cleaning or hiring internal staff is the best solution for you. Contact us today to get started.