Employers have a key obligation to adhere to safety procedures and promote a healthy work environment for those that work for them. This includes the types of cleaning products they provide.
It is vital that, as a business owner or building manager, you give your employees everything they need to succeed and have a happy and healthy work experience. By giving them ergonomic cleaning supplies, you can ensure patrons and staff members don't get injured on the job. It also improves the productivity of your staff, as safety and productivity are explicitly linked, according to Occupational Health Sciences.
The benefits of ergonomic cleaning solutions, paying close attention to one product in particular: the Microfibre Flat Mop.

Ergonomic Cleaning Products 
Ergonomic cleaning products are designed to fit the worker rather than physically forcing the worker to adjust for the equipment. This reduces injuries and potential hazards while ensuring that the user can accomplish a spotless clean.
Rubbermaid Commercial Products creates cleaning solutions with this specifically in mind, delivering the highest-quality results and remaining the safest and most reliable choice for your employees.
One of our most-used ergonomic cleaning products is the Microfibre Flat Mopping Tool. This solution reduces labour costs by getting cleaning tasks accomplished faster, and improves worker effectiveness by implementing a high-capacity backpack and handle system. These features give the worker more control over the cleaning process and promote workplace safety practices.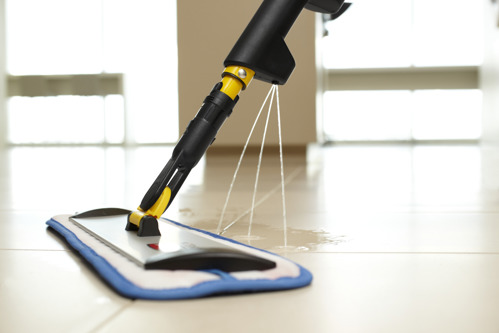 Benefits of Microfibre Flat Mopping Products
When cleaning with the Rubbermaid Microfibre Flat Mop, people are at a 20% lower movement risk compared to a traditional wet mop. This is because the tool is designed to work with the user's movements, resulting in less strain and worker fatigue. Our research also found that using this mop allows people to spend 33% less time outside of their preferred shoulder range of motion, ultimately delivering a more comfortable and safe cleaning experience with less hazard.
Rubbermaid Commercial Products Flat Mopping Tools accomplishes this with its range of ergonomic features. This includes a trigger for easy control over spray and amount of product. The high-capacity backpack holds plenty of liquid products to avoid unnecessary trips to the cleaning closet. To reduce the potential for a workplace injury, the backpack allows the chest and waist straps to distribute the weight onto the user's hips instead. It also has a hose that keeps the product from spilling and evenly dispenses the finish solution.
On top of the safety and wellbeing advantages, microfibre reduces bacteria by 99.9% on any floor surface, resulting in the best possible clean when compared to cotton string mops or other floor cleaning products.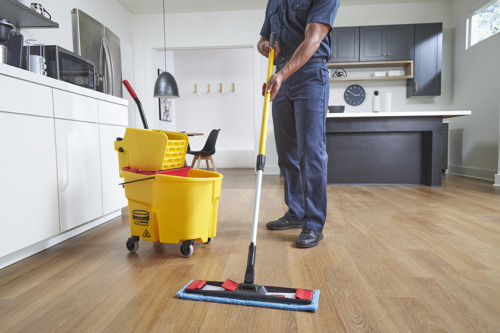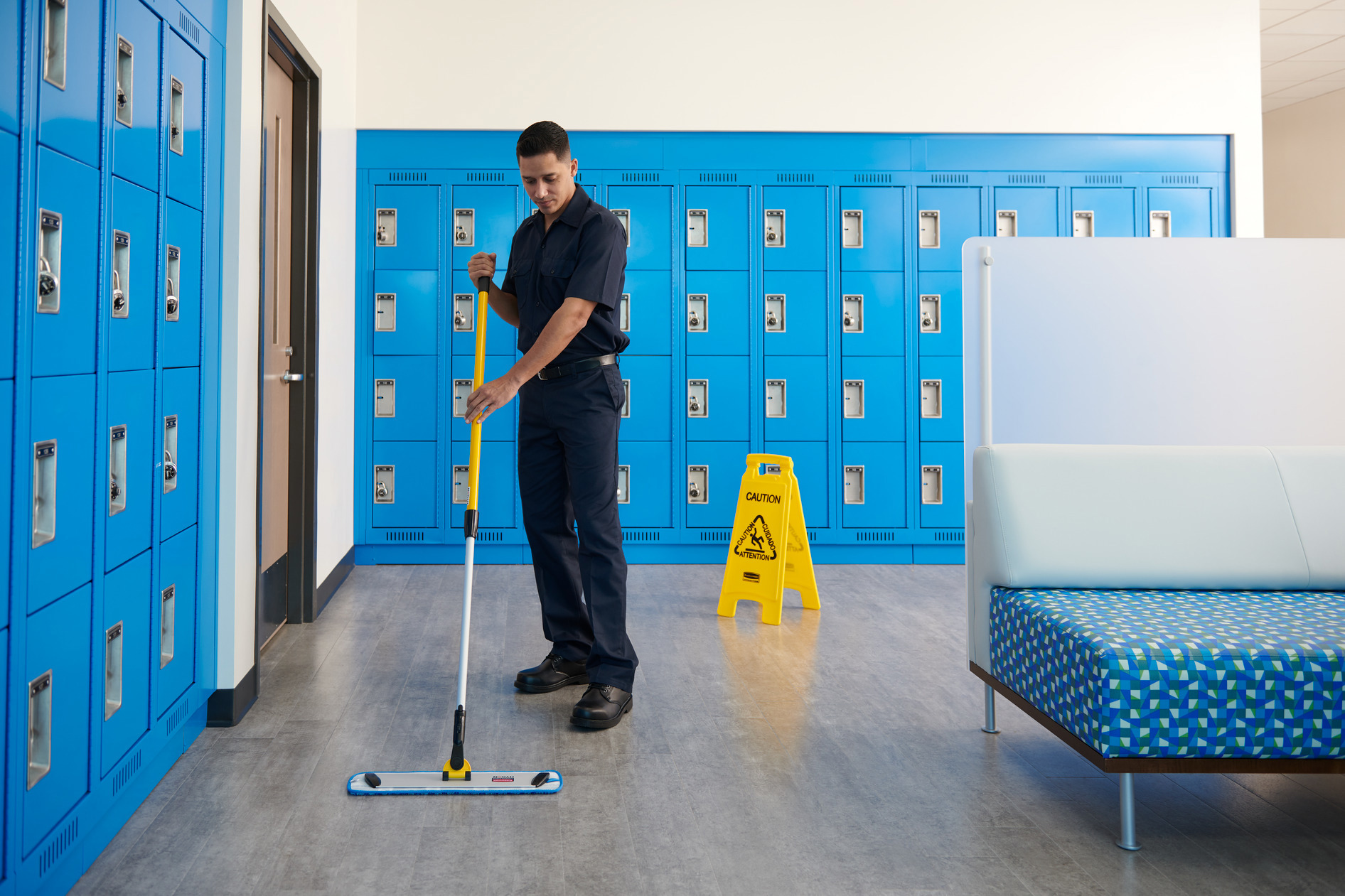 Prioritising Work Safety 
Keeping your workers safe is more than just giving them the risk management and safety training they need. It's also imperative that the cleaning equipment they use has the most ergonomic design to ensure they don't get aches and pains from accomplishing their tasks.
Learn more about Rubbermaid Commercial Products' HYGEN Mopping System for worker safety initiatives within your organisation. And shop our ergonomic products to ensure your workers have the best-of-the-best when it comes to cleaning supplies.