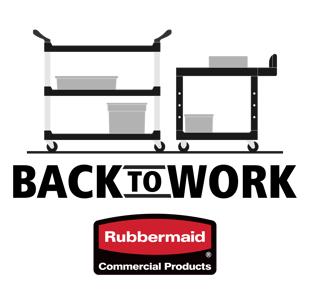 Our workplace essentials exemplify the very essence of our core range: durability, simplicity, usability and adaptability. No storeroom is properly stocked without these solutions on hand to meet the everyday challenges, and unexpected occurrences, that make up the management of a modern facility.
Safety solutions are essential for keeping facilities in working order and our people safe. Rubbermaid Commercial Products have solutions that are designed to be easy to use.
Rubbermaid Commercial Products provides everything a business needs for a basic safety set up, including:
Safety Signs & Cones

 

keep guests, customers and employees safe from spill-related trips and falls.
Safety Barriers help to close off unsafe areas and can be used to encourage social distancing for a safe return to work.
Spill Mops are essential for keeping floors clean and are designed with superior absorbing power to ensure a quick and easy clean.
Proper waste management protects individual health, improves indoor air quality and reduces harm to the environment. Making it easy to separate recyclables from trash ensures that fewer items end up in landfills. Whether in an office, retail store, restaurant or other commercial facility, recycling and rubbish bins offer a visual reminder to separate disposable items and keep the indoor environment clean.
Rubbermaid Commercial Products provides everything a business needs to properly manage waste removal:
Brute® containers

 

are designed with high-quality materials, plus a UV inhibitor to ensure long life. They're guaranteed to never fade, warp, crack or crush.
Brute® dollies

 

are made from durable plastic that resists rust, chipping and denting. Capable of sustaining up to 158 kg (350 lbs), it is the perfect solution for moving heavy loads.
Slim Jim™ containers

 

make it easy for customers to separate waste into categories for efficient disposal.
Material handling
Without proper material handling equipment, staff can get injured from hauling heavy items or being exposed to harmful substances. Bulks trucks, carts, trolleys and platforms enable cleaning staff to move waste and other items while staying safe.
Rubbermaid Commercial Products® provides the tools to make the job easier:
Xtra™ utility carts

 

can carry loads up to 136 kg (300 lbs) per shelf, providing a more ergonomic method of moving materials.
Collapsible X-carts

 

are highly durable and easy to manoeuvre. Plus, they collapse by 75% to allow for easy storage when not in use.
Side panel platform trucks

 

make it safer for staff to move heavy loads. Their ergonomically designed push handle improves control and reduces the risk of injury.
Our trusted, durable products are backed up by a wide variety of tools and resources to ensure your staff and customers are aware of the product solutions that are within your facility and how to use them. 
Discover our industry guides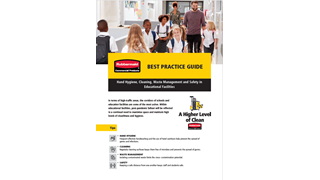 Education Best Practice Guide
VIEW DETAILS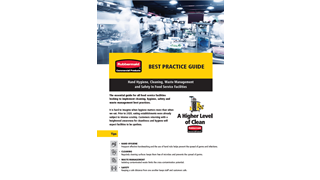 Food Service Best Practice Guide
VIEW DETAILS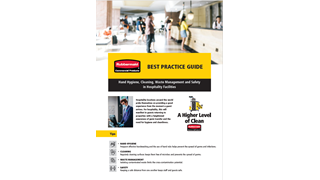 Hospitality Best Practice Guide
VIEW DETAILS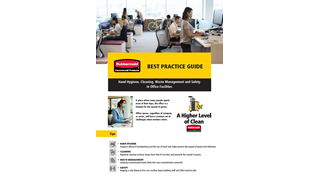 Property Management and Office Best Practice Guide
VIEW DETAILS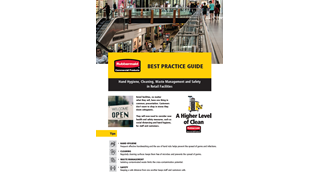 Retail Best Practice Guide
VIEW DETAILS