How to combat HAIs in the wake of COVID-19:
Linda Greene speaks about infection prevention in hospitals
Conducted on 20th July, 2021  
For the first time in history, a health crisis shut down the entire global economy. Across the globe, our healthcare systems were not designed to deal with the COVID-19 crisis: an unpredictable, large-scale health challenge that required urgent mobilization of resources. The pandemic highlighted the urgent need for infection prevention and control departments.
Linda R. Greene, RN, MPS,CIC, FAPIC, and APIC Past President provided key information on the unintended consequences of the COVID-19 pandemic. Throughout her presentation, Linda discussed healthcare-associated infections and the ongoing need for surveillance. Linda provided lessons learned from the U.S. as well as shared risk mitigation strategies with our Australian colleagues.
Speaker: Linda R. Greene
Linda is the Director of  Infection Prevention, at the University of Rochester Highland Hospital, Rochester, New York. She has extensive experience in Infection Prevention in the acute care, long-term care, and ambulatory surgery settings. She held leadership roles in her local APIC chapter before becoming a member of the APIC Board of Directors in 2010. She was secretary of the APIC Board in 2012-2013 and served as APIC president in 2017. Greene was also president of the board for APIC Consulting Services in 2015, and she continues to serve APIC and the IPC profession in myriad ways, including as an advisor and contributor to APIC position papers and implementation guides, APIC representative to the 2020 CDC Decennial Steering Committee, and frequent presenter at regional, national, and international conferences. Linda serves as National Faculty for several national HAI reduction projects.  She has served on several advisory panels on public reporting of HAIs, and has received several awards in infection prevention, leadership, and nursing. The author of dozens of peer-reviewed publications, Greene is an expert on quality improvement, antimicrobial stewardship, and healthcare-associated infections. She served on the AJIC editorial board from 2015 to 2017. In 2020 APIC awarded her with the prestigious Carole DeMille award which is given annually to an IP with visionary leadership and extraordinary contributions to the profession.
Moderator: DR. HELEN-BOEHM JOHNSON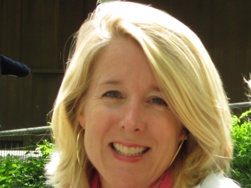 Helen Boehm Johnson is a physician who has been working in a consulting capacity within the infection prevention and control field for the past eleven years. She graduated from Vanderbilt University's School of Medicine in 1999 and completed her residency in pediatrics at the University of Florida/Shands Hospital. Having always had an interest in infectious diseases, Helen transitioned to working with companies in the healthcare sector that specialized in infection prevention and control products after the birth of her youngest children. She has authored multiple research studies that have been published in peer reviewed medical journals, guidelines for implementation of new medical technology, practice forum white papers, case reports, medical information guides, and numerous trade publications. She has been a part of the DDG Associates team since 2014. She and her family reside in Vero Beach, FL.